The Christmas season is often referred to as the season of giving, and this rings true here at Callidus.  One of our core values is Community, and that goes beyond just working together. With this in mind, we were fortunate to join with five organizations in 2017 that give back to their communities in various ways.
Some of these partnerships were physical in nature; donating blood as an office to the Canadian Blood Services, and participating in the Heart & Stroke Foundation Big Bike ride.  Others took on a more consistent partnership that lasts through out the year.  Opportunity International is a non-profit organization that provides financial solutions and training, while empowering people living in poverty to transform their lives, their children's futures and their communities in many third world countries around the world. My Sister's Place is another organization we partnered with over the last few years.  As part of the Canadian Mental Health Association, My sisters place focuses on providing support to many women everyday who suffer with addiction, poverty and often homelessness.  Lastly, we had the chance to purchase gifts for two families through the London Abused Women's Center, to help ensure that a couple families get to enjoy a bit of extra happiness at Christmas this year.
We hope that you get to experience the joy that giving brings this Holiday Season.  Merry Christmas from Callidus Engineering.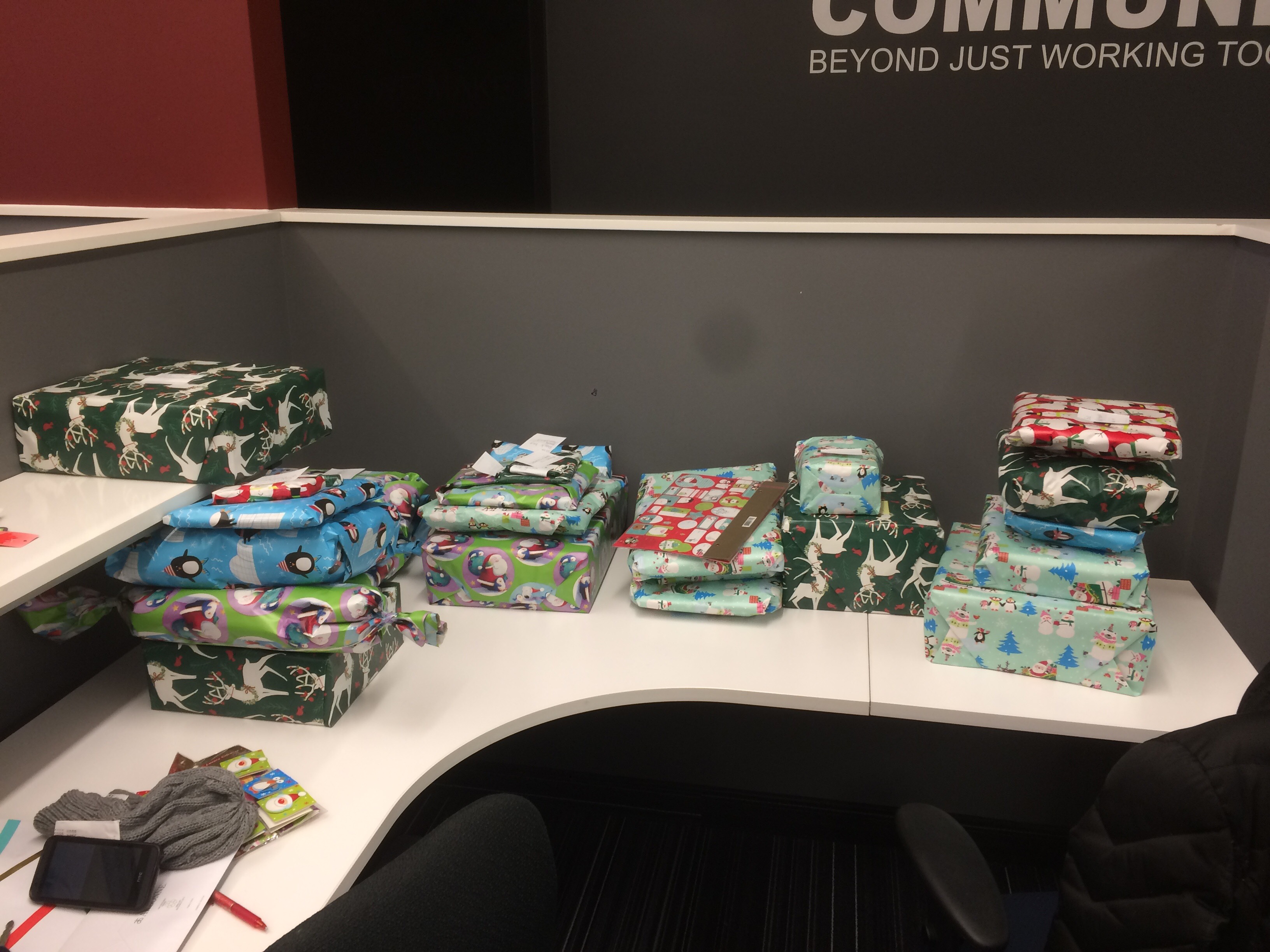 Wrapping Gifts for London Abused Women's Centre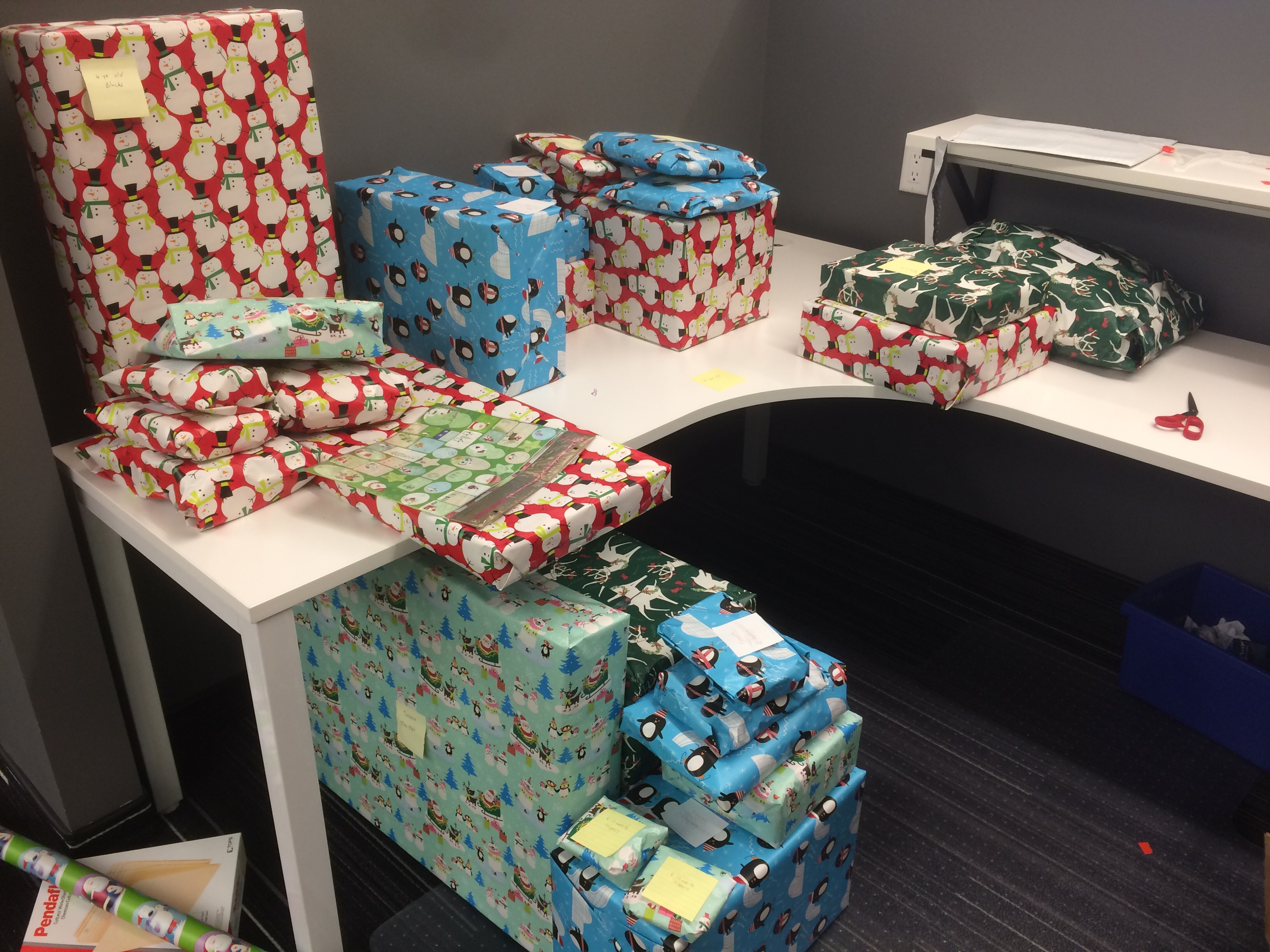 Gifts wrapped and ready for delivery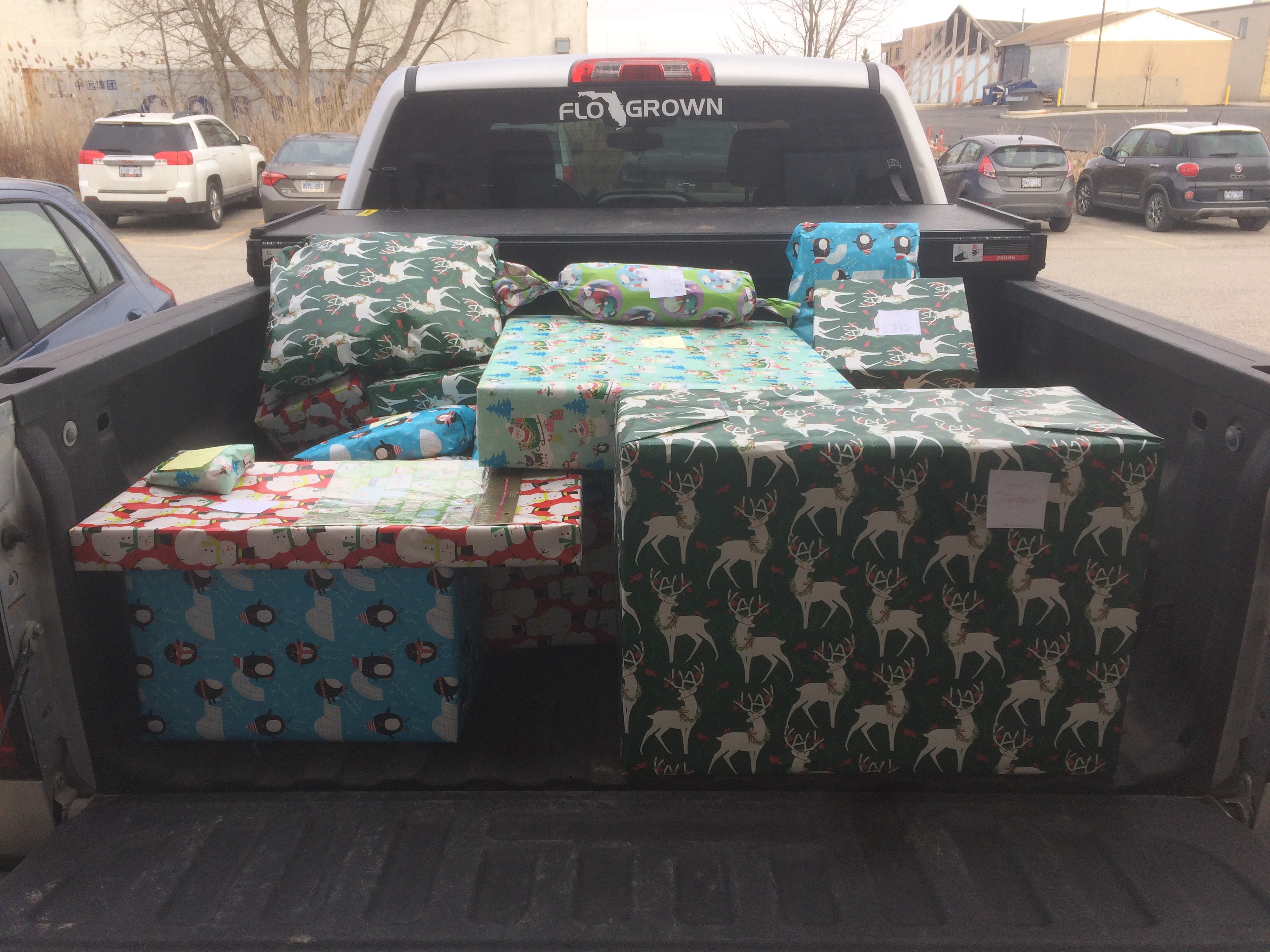 Packed on the truck for delivery.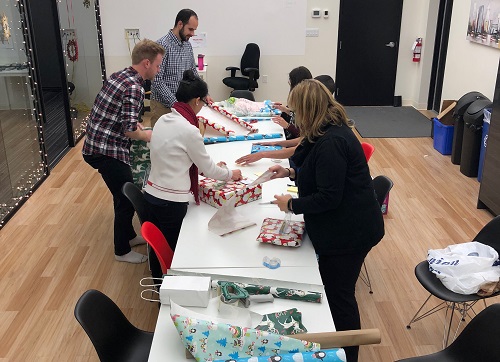 Wrapping Gifts for London Abused Women's Centre