Callidus Means Experienced, Skillful, Dextrous
Our design team will bring experience, knowledge, and specialized skills to your project. Whether it is lighting, fire protection, power, plumbing, HVAC or fire alarm, we will design the systems to suit your needs and budget.
Our experience includes projects in residential, community gatherings, healthcare, industrial, institutional, transportation, and other sectors.
Our wide range of experiences allows us to apply solutions across sectors. We use our experiences to be flexible with our designs, responding to you the client and your needs – looking beyond the standards of a given sector. With over 280 years of combined engineering and design experience, Callidus endeavours to bring our collective knowledge to every project.
Callidus Engineering was established in 2005 by its founders Grant Hall, Michael Gubesch and Matthew VanGilst. Grant and Michael had a long history of partnering together on projects, and merging their firms (J.E.D Engineering and M.G.G Engineering) into one company was a natural progression.
With a strong team, some fantastic clients, commitment to meeting client needs and a little luck, Callidus Engineering has quickly grown from nine employees in 2005 to the 30+ person team they have today. Currently, the Callidus team is made up of 12 licensed professional engineers who together are licensed across Canada – nine provinces and three territories.
At Callidus we value community – beyond just working together. We believe that this is a skill, that we cultivate in our firm. The cornerstone of our culture is caring for the people we work with – and that extends beyond our staff – it extends to our clients and all the partners we work with in construction projects. We work as a team through every stage of a project, accomplishing more and building a depth of relationship that translates into a positive experience for all involved.
Integrity is key in any relationship. We do what we say we will do. At Callidus, we hold ourselves to high standards and deliver on our commitments. When we fall short, we own our actions and find solutions — together.
At Callidus we say that "we don't stand still". We are ambitious, driven by a strong desire to always improve and and achieve optimal solutions for our projects.
We believe the following principles drive our success, and benefit you the client:
Work TOGETHER as a team – we accomplish more when we pull in the same direction
HAVE FUN – we are serious about having fun. Our balanced work environment attracts and helps keep great people and great clients.
More communication is better – Open communication is essential. We talk through problems to strengthen relationships.
Initi-action – This is a Callidus word for seeing what needs to be done, and doing it, without being asked to.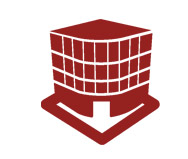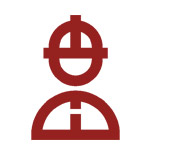 YEARS OF COMBINED EXPERIENCE
START PLANNING
YOUR PROJECT TODAY